It's with immense pride that we unveil an exciting milestone: the alliance between DR. CINIK, a beacon of excellence in Plastic Surgery, Hair TransplantHair transplantation is a surgical procedure that involves the extraction of hair follicles from a designated donor site, followed by..., and Dental Treatment, and the esteemed football establishment, West Ham United.
Embarking on this unique trajectory, DR. CINIK intertwines the finesse of state-of-the-art aesthetic procedures with the undying spirit of football. This collaboration is less about branding and more a testament to the harmony between beauty, health, and athletic zeal.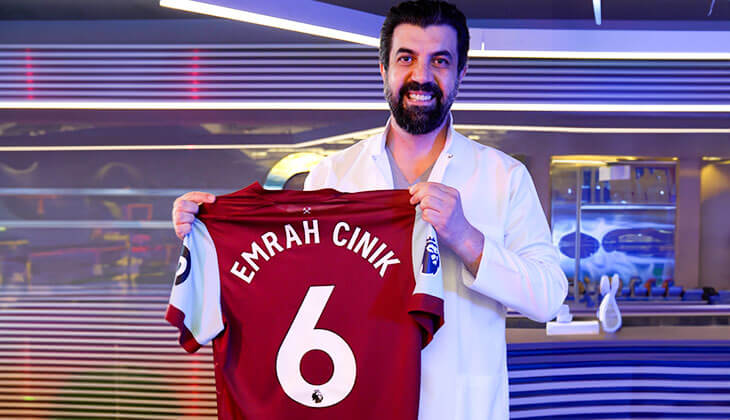 DR CINIK in the Magical World of Football
DR. CINIK's renowned high-standard service in Turkey now finds a reflection in the sports sphere, symbolizing a commitment to holistic health, beauty, and community spirit. West Ham United, in this partnership, finds an ally in a brand recognized for its unparalleled dedication to precision, quality, and transformative experiences in Plastic Surgery, Hair Transplant, and Dental domains.
With over 19 years of crafting excellence in hair restoration and backed by a seasoned medical team, DR. CINIK's foray into football sponsorship isn't merely transactional. It's an affirmation of shared values and visions. "Aligning with West Ham United amplifies our pledge to high-standard service, community engagement, and innovation," remarked a spokesperson from DR. CINIK's team.
As both giants step into this new chapter, the collaboration promises to redefine what's possible when health, aesthetic brilliance, and sports come together. As Turkey continues to rise as a hub for medical excellence, this partnership accentuates its position on the global stage. The world watches with bated breath, eager to witness the transformative journey this union will embark upon.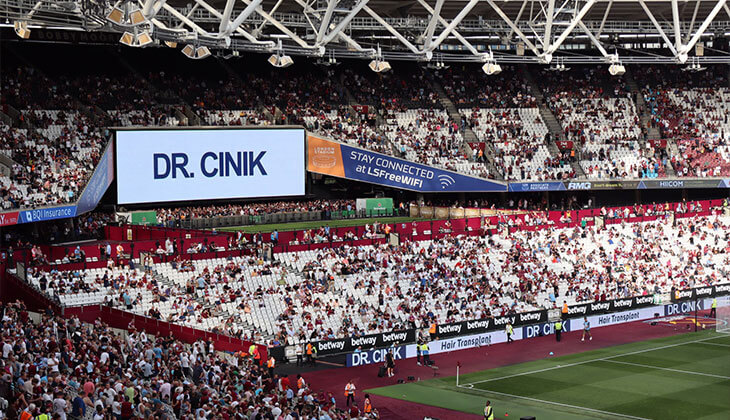 Sponsors With England as well as London Teams
DR. CINIK has initiated investments in teams based in London and is broadening its ventures across England. This strategic move signifies the brand's intention to reinforce its leadership in Plastic Surgery, Hair Transplant, and dental treatment and foster a deeper connection with sports and the community.
Recently, a talk has been about DR. CINIK expanding their horizons beyond the medical realm. The news was rife with their recent association as sponsors with England and London teams last year, and now, they are making waves with potential investments in London teams and broader ventures in England. They're not just about transforming individuals but are also shaping the narrative of prominent platforms like the Premier League.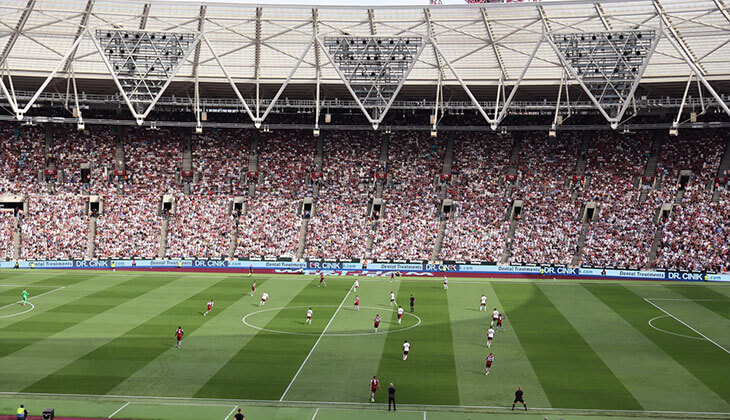 Who We Are?
Revolutionizing Beauty and Health: DR. CINIK
In a world where appearances matter, it's only fitting to mention DR. CINIK's outstanding contribution to the beauty and health sectors. Known for their revolutionary Hair Transplant Services and cutting-edge Plastic Surgery and dental treatment, their journey has been an exemplary amalgamation of innovation, precision, and an unyielding commitment to client satisfaction.
Quality Beyond the Ordinary
DR. CINIK has been a leading name for years, promising "Quality Beyond Compare." Their state-of-the-art clinic, resplendent with modern technology and adhering to the loftiest of standards, vouches for exceptional service quality that customers have come to love and trust. It's a place where art meets precision, where your desires transform into stunning realities.
A Team that Speaks Your Language
Beyond the robust service offerings, what truly makes DR. CINIK stand out is their "Multilingual and Expert Team." These professionals, adept in various languages, ensure that communication never becomes a barrier. Their experience and dedication shine through every consultation and procedure, ensuring clients walk out with more than just a service – they leave with an experience.
Final Thoughts
DR. CINIK's visionary approach transcends traditional boundaries. By intertwining the realms of Plastic Surgery, Hair Transplant, Dental Treatment, and Medical Aesthetics with sports and community engagement, they are elevating their brand and redefining the future of holistic well-being.