 Lifts are becoming increasingly common in cosmetic surgery because they can effectively treat issues like sagging skin, wrinkles, and a lack of muscle tone.
Anesthesia
General
Hospitalization
2 Nights
Operation Time
2-5 Hours
Recovery Time
4 Weeks
What is Lifting?
In the context of cosmetic surgery, "lifting" refers to a number of operations that try to improve the look and shape of different parts of the body. Most of the time, these treatments involve getting rid of extra skin and fat and strengthening the muscles and tissues underneath to make the person look younger and more toned.
Most of the time, lifting treatments are done on the face, neck, arms, legs, and buttocks. People who have lost a lot of weight, gotten older, naturally gained drooping skin lines, or lost muscle tone because of their genes often want them.
Lifting methods can make these areas look younger, more defined, and refreshed, which can boost self-confidence and the way you look generally.
Thigh Lift Surgery: Enhance Your Legs
Thigh lift surgery focuses on enhancing the appearance of the thighs by getting rid of fat and loose skin. The procedure, also known as thighplasty, reshapes the legs to give them a toned look. Sometimes liposuction is combined with thigh lift surgery to further eliminate fat.
Thigh Lifts are particularly popular among individuals who have experienced weight loss, as they help address sagging skin and create balance in the lower body. Prior to undergoing the surgery, patients have a consultation with a plastic surgeon to discuss their goals and expectations.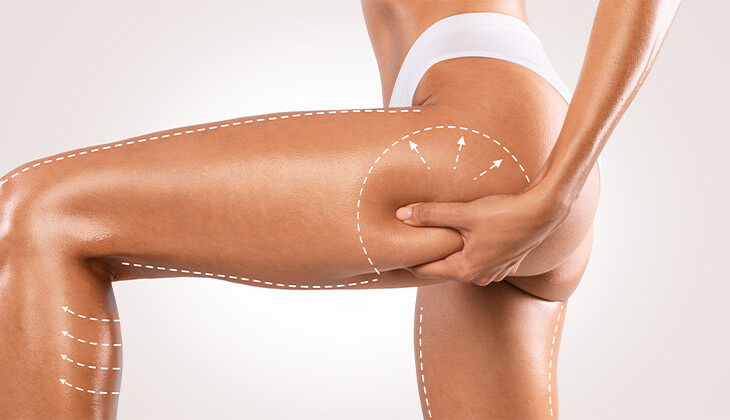 During the procedure, incisions are carefully placed to minimize scarring. Excess skin is then. The remaining skin is tightened and stitched together for more defined legs. Recovery time can vary for each individual. Most are advised to avoid activities for several weeks after the surgery.
Eyebrow Lift: Refreshing Your Expression
An Eyebrow Lift, also known as a forehead lift or browplasty, is designed to elevate and reposition sagging eyebrows and forehead tissues.
This process is very good at reducing the look of wrinkles and frown lines, making the face look younger and more rested. Eyebrow Lifts can be performed using different techniques, including traditional surgery, endoscopic surgery, or a combination of both, depending on the patient's needs and desired outcome.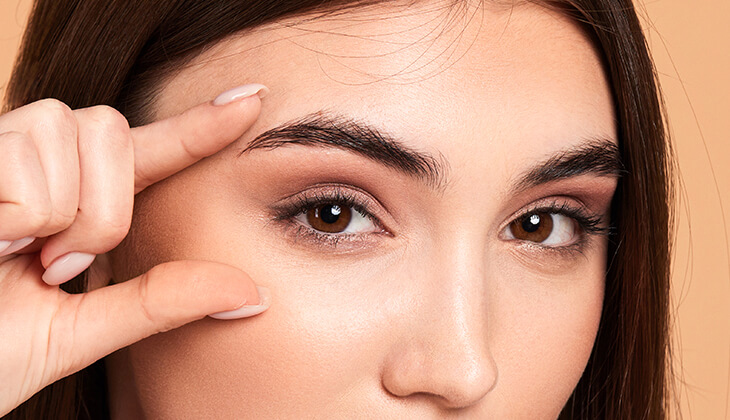 During an Eyebrow Lift, incisions are made within the hairline or along the natural creases of the forehead. The surgeon then pulls the inner tissues, cuts away any extra skin, and moves the eyebrows to a more attractive place.
This makes a face smoother, and the area around the eyes looks more open and fresh. During the healing process, minor swelling and bruises are common, but they go away over time. After surgery, patients are told to do things like avoid hard activities and keep the area where the cut was made out of direct sunlight.
Face Lift: Turning Back the Clock
A Face Lift, also called a rhytidectomy, is one of the most well-known and transformative lifting procedures available. It works on droopy skin, deep lines, and jowls, which are all signs of aging in the face and neck.
During a Face Lift, extra skin is removed, and the muscles underneath are straightened to make the face look younger and more defined. The procedure can be changed to deal with individual problems, and the effects are often long-lasting.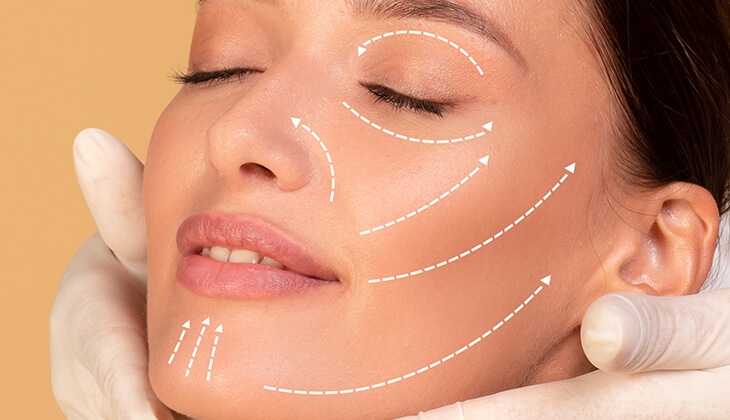 The Face Lift procedure begins with a comprehensive consultation, where the surgeon evaluates the patient's facial structure, skin elasticity, and overall health. During the surgery, cuts are made along the hairline and around the ears so that the surgeon can get to the tissues underneath. The muscles are strengthened, any extra fat may be removed or moved, and the skin is redraped and clipped before being stitched back into place.
The recovery period for a Face Lift can take several weeks, during which patients may experience swelling, bruising, and temporary numbness. But the results are amazing, making the person look younger and more refreshed.
Neck Lift: Restoring a Youthful Neckline
A Neck Lift is a procedure that focuses on correcting sagging skin and muscle bands in the neck area. It is usually done at the same time as a Face Lift to get the best effects.
A neck lift can involve using liposuction to get rid of extra fat, improving the muscles underneath, and getting rid of extra skin. This process can improve your general look and give you a more youthful neckline by renewing the neck.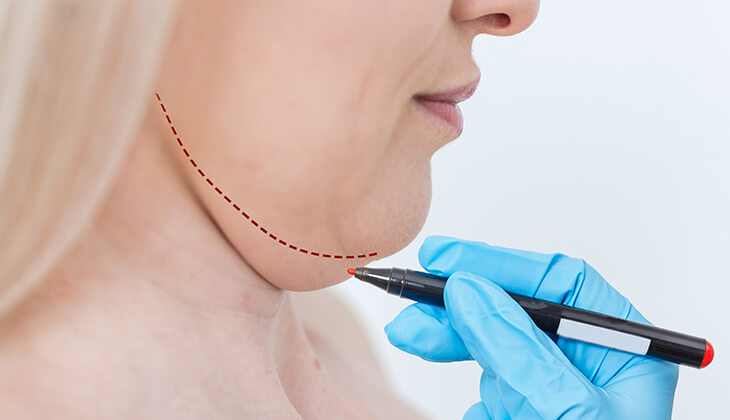 During a Neck Lift, incisions are made either behind the ears or under the chin, depending on the specific concerns being addressed. The doctor then strengthens the muscles underneath, gets rid of or moves any extra fat, and trims and redrapes the skin.
The cuts are carefully stitched back together, and tight clothing may be suggested to help the body heal. Recovery from a Neck Lift typically involves some swelling and bruising, but these side effects gradually subside, revealing a more defined and youthful neck contour.
Arm Lift: Achieving Toned Arms
Arm Lifts, also known as Brachioplasty, target the upper arms to address sagging skin and excess fat. People who have lost a lot of weight or who have noticed that their arms are getting older often want to have this treatment done.
Depending on the patient's needs, an Arm Lift may involve liposuction, removal of excess skin, or a combination of both. The result is that the arms look more shaped and toned.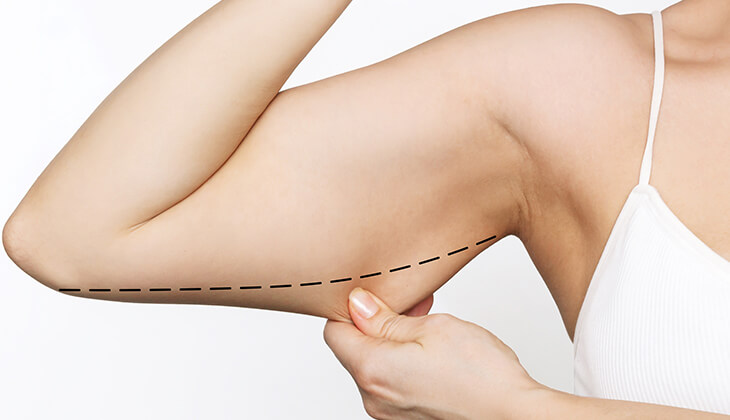 During an Arm Lift, incisions are made on the inner or back of the arms, strategically placed to minimize visible scarring. Before fixing the cuts, the surgeon cuts away extra skin and fat, reshapes the tissues underneath, and tightens the leftover skin.
Patients are told to wear compression clothing after the treatment to help them heal faster and reduce swelling. Recovery times can be different, but most people can do light tasks again within a week and gradually get stronger as time goes on. The result of an Arm Lift is arms that look stronger and younger, which makes people feel more confident and comfortable wearing open clothes.
Full Face Lift: Comprehensive Facial Rejuvenation
A Full Face Lift offers a comprehensive approach to facial rejuvenation. It uses a number of different lifting methods, such as working on the forehead, eyebrows, lips, jowls, and neck, to get a natural-looking result that looks balanced.
By targeting multiple areas of the face, a Full Face Lift can provide a transformative outcome, reversing the effects of aging and restoring a more youthful and refreshed appearance.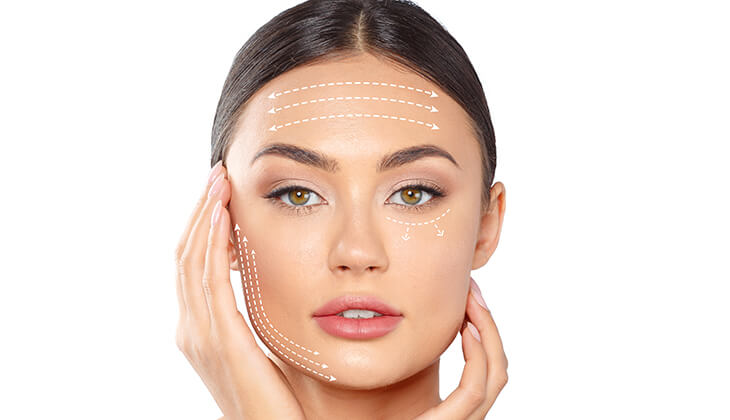 The Full Face Lift treatment usually starts with a detailed conversation between the patient and the plastic surgeon about their worries and goals. During the surgery, cuts are made in the right places to get to the face tissues underneath.
The surgeon then lifts and strengthens the muscles, gets rid of any extra fat, repositions or gets rid of any drooping skin, and redrapes the remaining skin to make it look smoother and younger. Recovery from a Full Face Lift can take several weeks, during which swelling, bruising, and temporary numbness may occur. However, the end results are often life-changing, giving people a more refreshed and young look.
Conclusion
Lifting procedures, including Thigh Lift, Eyebrow Lift, Face Lift, Neck Lift, Arm Lift, and Full Face Lift, offer individuals the opportunity to enhance their appearance and regain their self-confidence. There is a lifting process for everyone, whether you want a more shaped body or want to turn back the hands of time on your face.
You need to talk to a skilled and experienced plastic surgeon to figure out which treatment is best for you and to talk about what you can expect. Now that plastic surgery has come a long way, lifting treatments can give you amazing results that help you look and feel your best.
Make an Appointment
Get better health and self-assurance from professional medical attention. Get started now by consulting with one of our experts.
Things to Know About Lifting
Having realistic expectations and being well-informed about the entire process is essential before considering a lifting procedure. Lifting procedures are customized to each patient's needs, and results can vary depending on the patient's desired appearance, age, and skin type.
It's critical to be aware of any risks, including the possibility of additional corrective procedures, infection, uneven results, and bruising. Choosing a skilled, board-certified surgeon increases your chances of having a successful and rewarding lifting experience. Expressing your worries and expectations fully and strictly following all post-operative care instructions is critical.
Free Consultation
We check your medical background to determine if a surgery suits you.
Plan the Surgery
Together, we decide the surgery date and details and you book tickets to Istanbul.
Operation
We will ensure your only concern would be taking enough rest.
Post-Op
Our Professional team follows your recovery and post-operational development.
Turkey has emerged as a popular destination for lifting procedures, drawing people from all over the world. Turkey is well-known for its skilled plastic surgeons and cutting-edge medical facilities, ensuring top-notch services without breaking the bank.
Lifting in Turkey allows patients to speak with surgeons proficient in modern approaches, ensuring the most significant outcomes and patient satisfaction. Choosing a lifting surgery in Turkey is advantageous because of the attractive currency rates and the opportunity to combine the treatment with a great vacation in a country rich in culture and beauty.
The qualifications of the surgeon, the location of the surgery, its complexity, facility fees, and anesthesia-related costs are only a few of the variables that can affect the price of a lifting procedure. The typical cost of a lifting treatment in the United States ranges from $7,000 to $25,000.
It's important to realize that these sums are estimates and that the actual cost of a lifting procedure may vary based on various factors. Speaking with a board-certified plastic surgeon is advised to get an accurate pricing structure for your particular lifting needs. When comparing options internationally, Turkey is a viable choice for those seeking high-quality lifting treatments at a reasonable price. In Turkey, the average cost of a lifting procedure ranges between $3,000 and $10,000.
Some things that can change the price are how complicated the surgery is, how much experience the surgeon has, and where the clinic is. Choosing a well-known plastic surgeon and a facility that follows global healthcare standards is essential for the best safety and results.
Average Lifting cost by country

| Country | $ Price | € Price |
| --- | --- | --- |
| Turkey | $3,000 - $10,000 | €2,800 - €9,300 |
| United States | $7,000 - $25,000 | €6,500 - €23,200 |
| United Kingdom | $8,500 - $21,000 | €7,500 - €19,500 |
| Canada | $7,500 - $18,500 | €7,000 - €17,200 |
| Mexico | $4,000 - $10,000 | €3,750 - €9,300 |
| Australia | $6,500 - $20,000 | €6,000 - €18,500 |
| France | $5,500 - $16,500 | €5,000 - €15,000 |
| Germany | $8,000 - $16,500 | €7,000 - €15,000 |
| Italy | $6,500 - $13,000 | €6,000 - €12,000 |
| Netherlands | $7,600 - $15,500 | €7,000 - €14,000 |
| Spain | $6,500 - $13,000 | €6,000 - €12,000 |
| Portugal | $2,700 - $6,500 | €2,500 - €6,000 |
| Russia | $5,500 - $11,000 | €5,000 - $10,000 |
| Israel | $7,000 - $12,000 | €6,500 - €11,200 |
Get

in

touch

now

for

your

free,

customized

quote!
Get a Quote
Plastic Surgery
Yes, Non-surgical Face Lifts exist. Dermal fillers, Botox, thread lifts, and laser treatments can temporarily tighten and rejuvenate skin. These non-surgical treatments may not yield as dramatic or long-lasting benefits as a surgical Face Lift.
A Neck Lift can improve drooping skin, muscular bands, and neck fat, but it may not completely reverse aging. Skin quality, UV damage, and anatomy might affect results. A Neck Lift may revitalize the neck and make it seem younger.
Arm Lift recuperation depends on the surgery and the patient. Patients might expect a two to four week recuperation. For maximum healing and long-term outcomes, follow the surgeon's post-operative recommendations, use compression garments, and avoid intense activity.
Age, lifestyle, and genetics affect Thing Lift results' longevity. Maintaining a healthy lifestyle and maintaining results can last. To maintain Thing Lift results, keep a constant weight and exercise regularly.
Yes, an Eyebrow Lifts improve peripheral vision. The technique helps reduce upper-field vision heaviness by lifting and repositioning drooping eyebrows. An Eyebrow Lift improves peripheral vision, enhancing functionality and aesthetics.