 Turkey is becoming a popular place for affordable bariatric surgery. Let's explore what obesity surgery is and why Turkey is a top choice for it.
Anesthesia
General
Hospitalization
2 Nights
Operation Time
1-2 Hours
Recovery Time
4 Weeks
Obesity surgery has the potential to result in substantial weight loss, which in turn can improve health and well-being. Heart disease, stroke, type 2 diabetes, and some forms of cancer are just some of the chronic conditions whose risks can be mitigated by losing weight.
A person considering obesity surgery should give careful thought to the procedure's risks and benefits before making a final decision. Obesity surgery, on the other hand, can be a game-changer for many people.
What is Obesity Surgery?
Obesity is a significant health issue today. It raises the risk of many serious diseases and affects mental health. Maintaining a balanced physique proves paramount for continued well-being.
For those struggling with weight, medical options like obesity surgery are available. Obesity surgery costs and types of surgery can vary.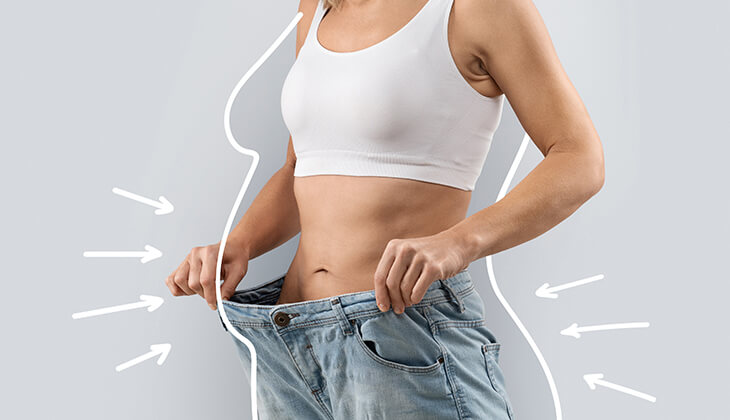 Obesity Surgery Treatment Process
Anesthesia: Vital process, as well as anesthesia, is standard for all types of obesity surgery, making sure you're unconscious and, for sure, pain-free.
Hospitalization: The "length of your hospital stay" can differ based on the surgery type. For example, in Turkey, hospital stays may be shorter due to different healthcare protocols.
Operation Time: The time in the operating room depends on the specific obesity surgery options you choose. Generally, it ranges from 1 to 3 hours.
Recovery Time: A person's history affects recovery and usually takes 3 to 6 weeks. Furthermore, obesity surgery in Turkey may offer quicker recovery times due to different post-op care.
What Does Bariatric Mean?
The most basic explanation is that— An individual is categorized as having "obesity" and may be directed to as a "bariatric patient" when they have a body mass index (BMI) that is equal to more significant than 30 according to the BMI index—bariatric surgery. Weight-loss surgeries, such as a roux-en-Y gastric bypass or a vertical sleeve gastrectomy, are performed to help assist in weight loss in people who have obesity. Weight-loss surgery also can reduce the risk or reverse the occurrence of chronic diseases.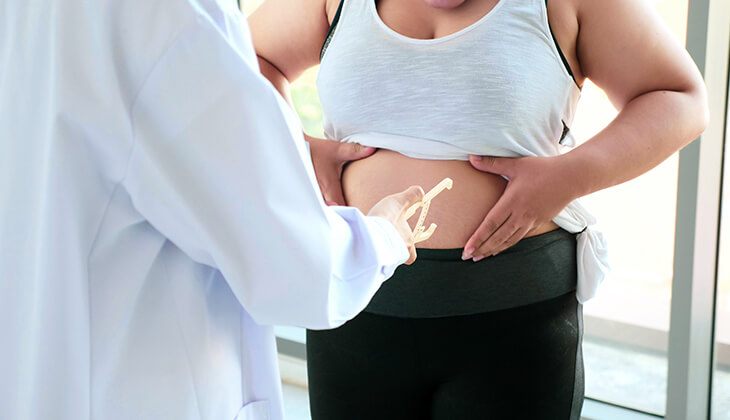 Obesity Surgery? Who is it Applied to?
Obesity surgery, commonly known as bariatric surgery, is a medical procedure aimed at helping individuals lose weight.
Bariatric surgery is a last alternative when conventional methods such as diet and exercise have proven insufficient or when weight-related health complications arise.
By either shrinking the stomach or impacting nutrient absorption in the intestines, the surgery aims to change the digestive system, thereby achieving its intended effect.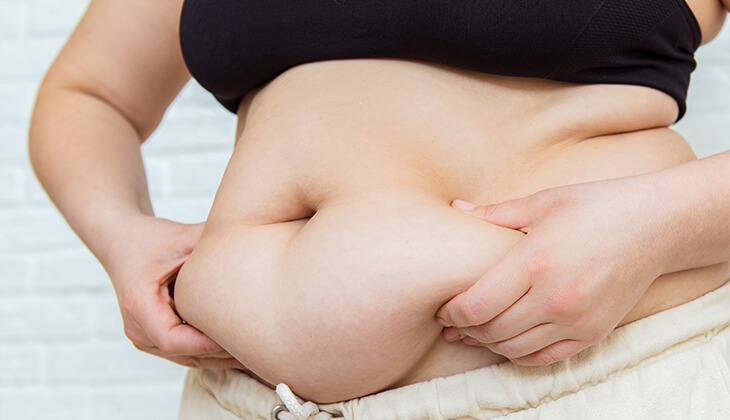 What Are The Different Surgical Methods Used to Treat Obesity?
Roux-en-Y Gastric Bypass
During the procedure, the physicians crafted a diminutive receptacle near the apex of the stomach and affixed it straightaway to the small intestine. It reduces the amount of food you can eat and the calories your body absorbs. The cost of obesity surgery cost for Roux-en-Y can be similar to Laparoscopic Sleeve Gastrectomy.
Intragastric Balloon Placement
A silicone balloon gets placed in the stomach and inflated, reducing the space for food. It's a less invasive option and usually cheaper. Obesity surgery in Turkey offers this procedure at competitive prices.
Duodenal Switch
This complex procedure involves both stomach reduction and rerouting of the intestines. It's highly effective but comes with more risks. The obesity surgery cost for a Duodenal Switch is often higher due to its complexity.
Vertical Banded Gastroplasty
This older method uses a band and staples to create a small stomach pouch. It's less commonly performed today but remains an option. The obesity surgery cost for Vertical Banded Gastroplasty can vary widely.
Laparoscopic Sleeve Gastrectomy
This procedure removes about 80% of the stomach, leaving a tube-like "sheath." It limits food intake and helps you feel full faster.
The bariatric surgery cost for Laparoscopic Sleeve Gastrectomy can vary but is usually in the United States compared to Turkey. If you are considering having bariatric surgery in Turkey, DR. CINIK is your choice. Cinik Hospital performs bariatric surgery in sterile conditions, with prominent surgeons and cares about patient sensitivity.
Conclusion
This article covered "What Does Bariatric Mean?" and the advantages of obesity surgery in Turkey. The good news is that "Obesity surgery" can solve individuals with weight problems and enhance their quality of health.
Make an Appointment
Get better health and self-assurance from professional medical attention. Get started now by consulting with one of our experts.
Things to Know About Obesity Surgery
Among the several options available for obesity surgery are procedures such as gastric bypass, sleeve gastrectomy, and adjustable gastric banding, each of which aims to reduce stomach size and capacity in unique ways.
Most patients lose over 50% of their weight in the first year.
Weight Loss Surgery is another term often used interchangeably with obesity surgery.
Free Consultation
We check your medical background to determine if a surgery suits you.
Plan the Surgery
Together, we decide the surgery date and details and you book tickets to Istanbul.
Operation
We will ensure your only concern would be taking enough rest.
Post-Op
Our Professional team follows your recovery and post-operational development.
Obesity Surgery in Turkey
Turkey become popular and is seeking obesity surgery due to its advanced medical facilities and competitive pricing. Compared with other hospitals, Turkey provides cutting-edge care cheaper than other countries, but it isn't the main reason.
Obesity Surgery needs proper healthcare and expertise, and Weight loss surgery should be the highest quality version to minimize side effects and enhance quality of life.
For that reason, The Best Clinic in Turkey provides high-quality services for those who can maintain proper health through DR. CINIK.
The cost of obesity surgery procedures can vary depending on several factors, including the surgeon's experience, geographical location, the complexity of the surgery, facility charges, and anesthesia costs. Bariatric surgery, for example, typically costs $20,000 to $30,000 in the United States.
Nonetheless, these figures are only estimates, and the cost of obesity surgery may vary depending on individual circumstances. A consultation with a board-certified plastic surgeon is the best way to understand one's needs and obtain an accurate price quote for the desired procedure.
The costs of obesity surgery in Turkey are frequently significantly lower than in many other countries, making it a popular choice for individuals seeking both affordability and excellence. In Turkey, the average cost of bariatric surgery ranges between $2,000 and $4,000.
This range is influenced by factors such as the surgeon's credentials, the complexity of the operation, and the clinic's location. To ensure safety and optimal results, it is critical to choose a reputable plastic surgeon with extensive experience and to ensure that the clinic adheres to global quality standards.
Average Obesity Surgery Cost by Country

| Country | $ Price | € Price |
| --- | --- | --- |
| Turkey | $2,000 - $4,000 | €1,700 - €3,400 |
| United States | $20,000 - $30,000 | €17,000 - €25,500 |
| United Kingdom | $15,000 - $25,000 | €12,750 - €21,250 |
| Canada | $18,000 - $30,000 | €15,300 - €25,500 |
| Mexico | $11,000 - $17,000 | €9,350 - €14,450 |
| Australia | $20,000 - $35,000 | €17,000 - €29,750 |
| France | $15,000 - $25,000 | €12,750 - €21,250 |
| Germany | $16,000 - $27,000 | €13,400 - €22,950 |
| Italy | $17,000 - $28,000 | €14,450 - €23,700 |
| Netherlands | $16,000 - $26,000 | €13,400 - €22,050 |
| Spain | $12,000 - $22,000 | €10,200 - €18,700 |
| Portugal | $11,000 - $20,000 | €9,350 - €17,000 |
Get

in

touch

now

for

your

free,

customized

quote!
Get a Quote
Plastic Surgery
Stick to your diet, see your doctor regularly, and relax with exercise. Diet and vitamins are very important. Regular sleep and regular food will bring you back to your former strength. Follow your doctor's advice and get through the recovery process in a short time. DR CINIK will be with you in all matters before and after surgery with its experts and staff.
Most patients lose 50% to 70% of their weight in the first year. DR. CINIK, we make sure to maximize bariatric surgery success and fully benefit from it.
Bariatric surgery is generally safe. Know the risks and complications beforehand.
Bariatric surgery patients report side effects; the most common side effects include nausea and digestive issues.