Method
Unshaven Sapphire FUE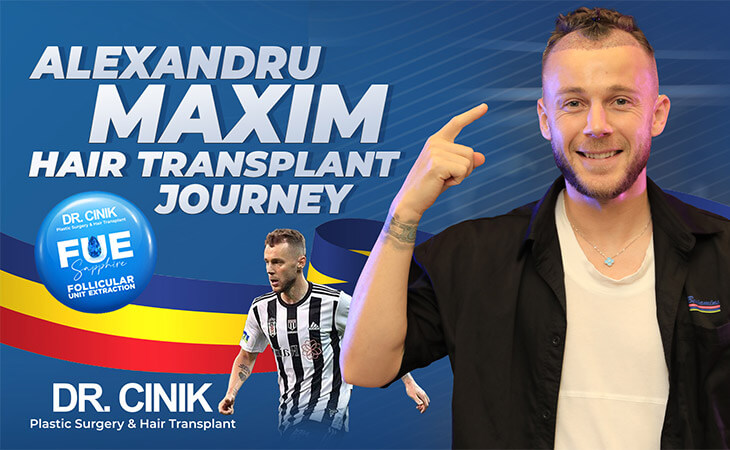 Alexandru Maxim's Hair Transplant Journey
Footballer Alexandru Maxim is known for his deft footwork and strategic plays on the field. Off the field, he made a strategic move when he decided to address his hair loss with a hair transplant. His choice of surgeon was none other than the renowned Dr Cinik. But what led Maxim to this decision? Why did he choose Dr. Cinik? Let's explore Alexandru Maxim hair transplant journey and understand why many celebrities with hair transplant are choosing Dr. Cinik for their hair restoration needs.
Alexandru Maxim a skilled Romanian professional footballer. Has made notable achievements while playing for esteemed clubs such as VfB Stuttgart, Mainz 05. And Gaziantep. Recognized for his exceptional agility and precision Maxim has truly cemented his reputation in football. However, like many men, Maxim faced the challenge of hair loss. Unfazed by this challenge, he tackled it head-on with a hair transplant.
Alexandru Maxim's Hair Transplant Operation
Maxim underwent a Sapphire FUE hair transplant in Turkey, with 2600 grafts implanted. This technique involves using a sapphire blade to create incisions in the scalp. These incisions are where the hair grafts are placed, and the precision of the sapphire blade ensures that these grafts can be positioned accurately, leading to a more natural-looking result. Additionally, using a sapphire blade promotes a faster healing process, reducing the downtime after the procedure and allowing patients like Maxim to return to their routine more quickly.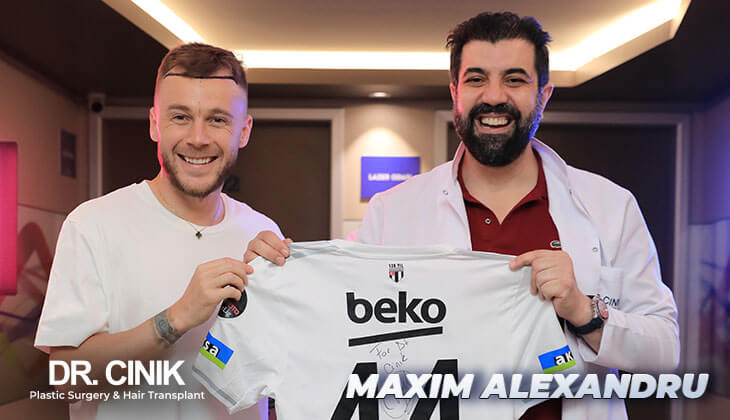 What is Sapphire FUE Hair Transplantation, Who is it applied to?
Sapphire FUE is a cutting-edge hair transplant technique that uses sapphire blades instead of steel ones. This technique particularly benefits individuals experiencing significant hair loss, as it allows for high-density graft placement. This means that a larger number of hair follicles can be transplanted in a single session, making it an efficient solution for extensive hair loss. Using sapphire blades also minimizes scarring, ensuring the transplant area heals with minimal visible marks in Sapphire FUE. Moreover, the precision of these blades contributes to a more natural look, as the hair grafts can be placed in a way that mimics the patient's original hair growth pattern.
How Can I Get a Hair Transplant Like Alexandru Maxim?
If you're inspired by Alexandru Maxim's hair transplant and want to undergo a similar procedure, the first step is a consultation with Dr Cinik's team. They'll assess your hair loss and discuss the best treatment options. They will consider factors such as your hair type, hair loss severity, and overall health to determine the best approach. This personalized assessment ensures that you receive a hair transplant procedure that is tailored to your specific needs, much like Maxim did.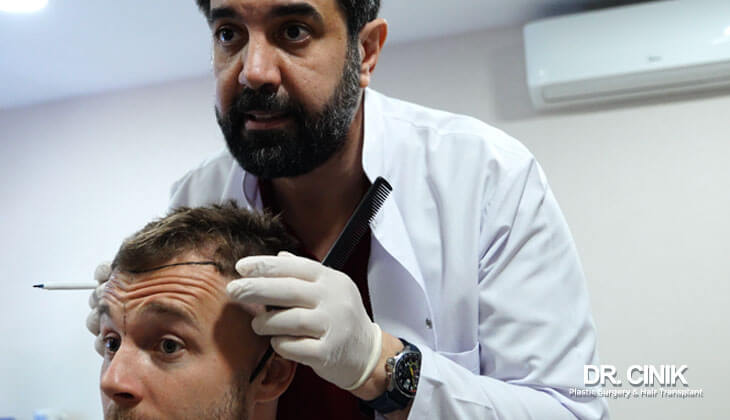 Which Shampoo Should Be Used After Hair Transplantation Surgery?
Taking care of your hair after a hair transplant in Turkey is extremely important to ensure its success. Using the right products designed explicitly for post transplant care is crucial for the health and growth of your new hair. Dr Cinik's online shop, drcinikshop.com, provides a wide range of products that are perfect for this purpose. Here are some recommended products:
Hair Care Sets
With flexibility in mind, we offer diverse sets tailored for different durations – offering options for three-month use or extending up to six or twelve-month schedules. These comprehensive bundles comprise an array of thoughtfully curated products to enhance your transplanted hair's well-being – including nourishing shampoos meticulously formulated for such purpose. By indulging in our scalp-nourishing formulations that encourage healthy hair growth within these exclusive bundles, you can be confident in attaining remarkable outcomes from your transplant procedure.
CINIK Plus Hair Vitamins and CINIK Advanced Hair Care Series
These products result from dedicated scientific research and are developed to prevent hair loss and promote hair health. They are produced according to ISO and GMP standards, ensuring their quality and effectiveness.
Remember, using the right products after your hair transplant can significantly improve the results and ensure the health and longevity of your new hair.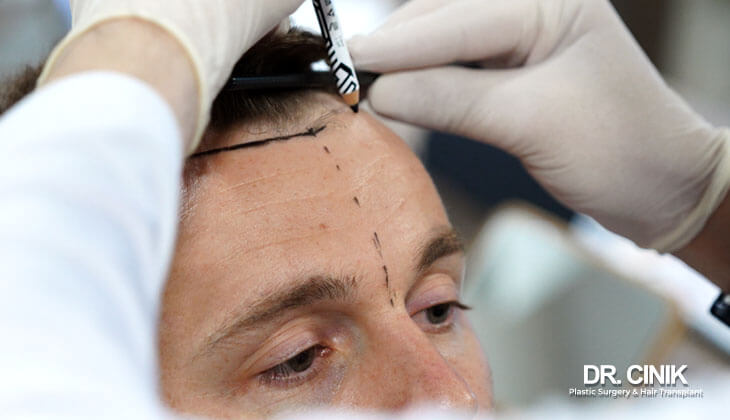 Male Pattern Baldness Demystified: Causes, Symptoms, and Impacts on Men
Male pattern baldness is widespread in which men may notice reduced hair thickness or even balding on the top of their head. This can have an impact on their self-assurance and belief in themselves. It is prompting them to explore options for hair transplant in Turkey. This condition is commonly believed to stem from a blend of genetic factors and dihydrotestosterone (DHT) hormonal activity. When hair follicles become sensitive to DHT, they gradually diminish in size. Ultimately resulting in hair loss.
Hair Transplantation at DR. CINIK: Advantages
Dr Cinik's Hair Hospital in Turkey has become a preferred destination for like Maxim seeking celebrities' hair transplant solutions. The clinic offers a VIP service, ensuring a comfortable and personalized experience. With a team of translators on hand, language barriers are non-existent. The comprehensive packages include accommodation, airport transfers, and post-operative care products, making the process seamless for international clients. The clinic's commitment to high-quality service is evident in its attention to detail and personalized care to each patient.
Conclusion
Alexandru Maxim's hair transplant journey with Dr. Cinik is a testament to the transformative power of modern hair restoration techniques. His decision to address his hair loss has resulted in a striking transformation that has undoubtedly added to his confidence. Hair transplantation, particularly the Sapphire FUE technique, has proven to be a game-changer for many men experiencing male pattern baldness. The procedure and the proper post-operative care involving specific shampoos can yield impressive results, as in Maxim's case.
The Alexandru Maxim hair transplant journey to a fuller hairline doesn't have to be daunting. Clinics like Dr. Cinik's Hair Transplant Hospital in Turkey offer comprehensive packages that cater to every aspect of the process, from consultation to post-operative care. The clinic's commitment to providing VIP service, including translators and accommodation, makes it a preferred choice for international clients, including celebrities.
Make an Appointment
Get better health and self-assurance from professional medical attention. Get started now by consulting with one of our experts.
Alexandru Maxim Hair Transplant Before & After
The transformation in Maxim's appearance post-transplant has been remarkable. His fuller hairline has enhanced his appearance and boosted his confidence, proving the effectiveness of Dr. Cinik's hair transplant procedures. His transformation is a powerful example of how a hair transplant can change one's appearance and positively impact their self-esteem and overall quality of life.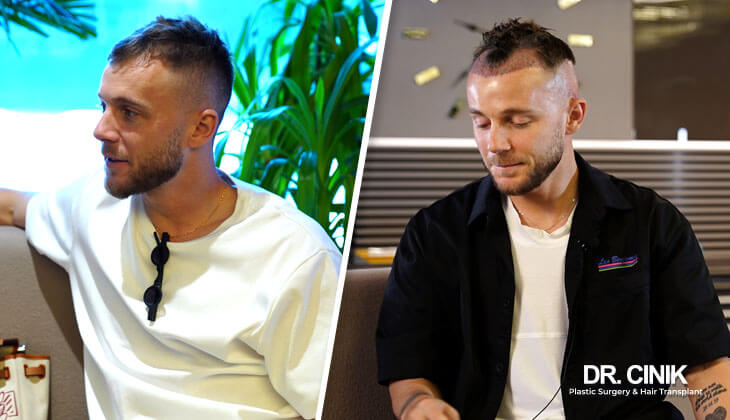 Alexandru Maxim Hair Transplant FAQs
Hair Transplant
The unshaven hair transplant procedure performed on Alexandru Maxim at the DR. CINIK Clinic lasted approximately four hours. Due to the additional care required to work around existing hair, unshaved hair transplants can occasionally take slightly longer than the conventional method.
Preparation is the primary distinction. Traditional techniques often necessitate shaving the donor area, whereas unshaven procedures allow the surgeon to extract grafts without shaving, ensuring the patient's hairstyle is unaltered following surgery.
Both traditional and shaven hair transplants have comparable recovery processes in terms of healing. However, with a non-shaven technique, patients benefit from the added discretion of retaining their pre-surgery hair appearance.
The DR. CINIK Clinic has a strong reputation for its advanced techniques, experienced professionals, and high-quality results, making it the clinic of choice for those seeking premier hair transplant procedures, including the unshaven technique.
Although specific post-operative care instructions for Alexandru Maxim have yet to be made public, patients are typically given instructions regarding washing, avoiding certain activities, and using particular hair care products to ensure optimal results and graft survival. The DR. CINIK Clinic is well-known for its comprehensive post-operative care, which provides patients with all the necessary guidance for a speedy recovery.