Treatment
Zirconium Veneer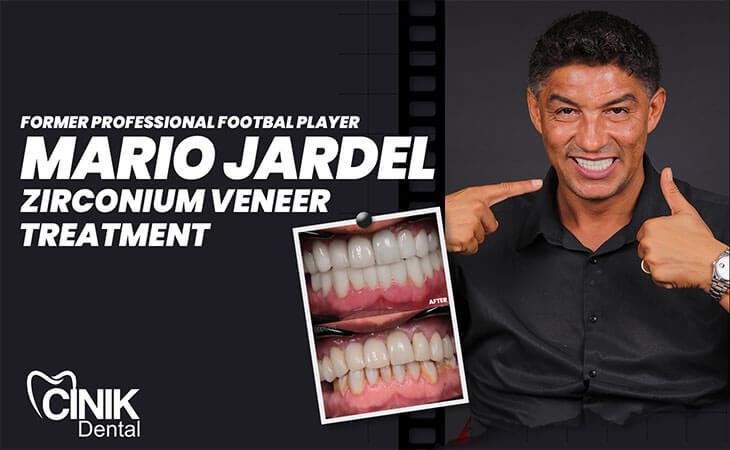 Mário Jardel's Dental Journey
Recently the globally renowned soccer player Mário Jardel made headlines for a rather exciting decision. Jardel is well-known and respected among soccer enthusiasts around the world. I opted for a zirconium crown, a choice that piqued my curiosity in the realm of dental aesthetics. Today. We delve into the reasons behind Jardels decision and his trust in Dr. Cinik at Cinik Dental.
Mario Jardel, a retired Brazilian professional footballer, was born on September 18 1973, in Fortaleza, Brazil. Throughout his career, Jardel made a name for himself in Europe, playing for various clubs. His most memorable time was with FC Porto in Portugal and Galatasaray in Turkey. At Porto. He established himself as an exceptional goal scorer and earned the European Golden Shoe twice. Jardel also had brief stints with Sporting CP in Portugal and Bolton Wanderers in England.
After leaving Europe, he had short spells with clubs in Argentina, Australia and Brazil before retiring from professional football in 2011. Although Jardels expertise in the field is widely recognized, it is his recent choice off the field that has caught our attention – his decision to enhance his smile with zirconium veneers. This showcases the growing importance of dental aesthetics.
Mário Jardel's Zirconium Veneer Treatment
Mário Jardel, a highly regarded individual, recently made a thoughtful and deliberate choice to undergo a dental procedure involving zirconium veneers. This decision was not taken lightly, as it involved careful consideration and consultation with esteemed dental experts.
The primary objective behind this procedure was to improve the aesthetics of his smile while simultaneously preserving the overall health and strength of his teeth. The end result has been truly remarkable – a radiant and confident smile that harmonizes perfectly with his vibrant personality. As a result of this prominent figure's decision, there has been a surge in curiosity surrounding zirconium veneers, with many now eager to learn more about its advantages and intricacies.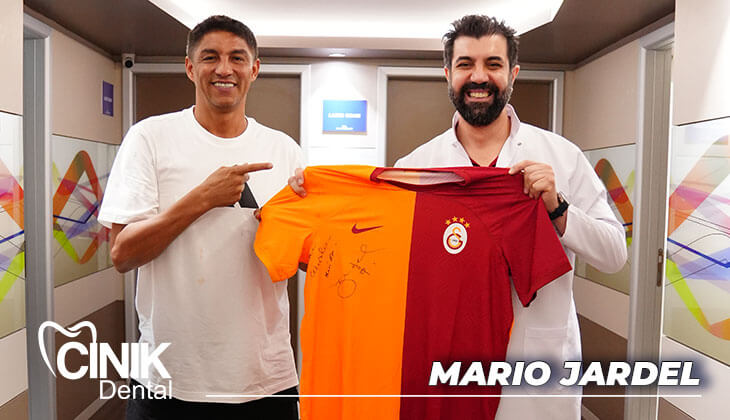 Zirconium Veneers: The Perfect Blend of Durability
Zirconium veneer is a type of dental crown that is crafted from zirconia, an incredibly strong material known for its durability. This material is highly regarded in the field of dentistry due to its ability to closely resemble natural teeth and withstand normal wear and tear.
Many individuals choose zirconium veneer for their dental restorations because of its realistic appearance, by being custom-made to fit each individual's teeth. These crowns ensure a comfortable fit and a seamless look. The process involves precise measurements of the patient's teeth and the creation of a veneer that perfectly matches the existing tooth.
Is Zirconium Tooth Veneer Permanent?
While no dental restoration can be permanently fixed, zirconium veneers offer remarkable durability with proper care and regular dental checkups. These veneers can last for many years. It is making them an excellent long-term solution for those seeking to improve their smile. It is important to highlight that the lifespan of zirconium crowns also relies on the patient's oral hygiene practices. Consistent brushing, flossing, and dental checkups are crucial for maintaining the veneers and extending their longevity.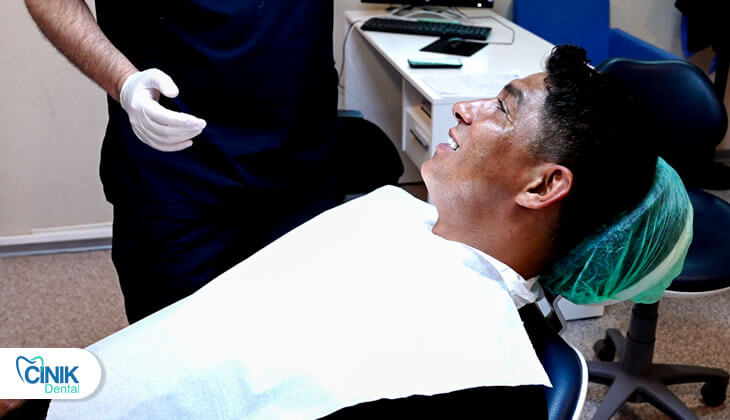 What are the Advantages of Zirconium Dental Veneers?
Opting for zirconium dental veneers can truly transform one's smile, and for this reason, they have become increasingly favoured by individuals seeking aesthetic enhancements. By outlining the following advantages, we can shed light on why they have gained considerable recognition.
Zirconium veneers offer a reliable and enduring dental solution. These veneers possess the remarkable qualities of durability and resistance to wear. We are making them capable of providing a lasting effect. What's more, their ability to mimic natural teeth ensures that the restoration remains discreet, avoiding any unnecessary attention.
These veneers offer a convenient option for those with sensitive teeth or gums, as they are biocompatible and minimize the risk of allergic reactions or discomfort. Furthermore, their natural appearance contributes significantly to confidence levels. Thereby positively influencing relationships and self-esteem.
Exploring Zirconium Veneer Pricing
Looking for an option that combines aesthetics and durability? Look no further than zirconium veneers! At Cinik Dental, you can get a single zirconium veneer price or crown for just € 930. This great deal includes several services like VIP transfer, 4 nights of a hotel stay, examination and consultation session with experts in dental care; you'll also benefit from a panoramic X-ray image and necessary medication post-surgery checkup at no additional cost!
What makes this even more impressive is that it remains an inexpensive choice for individuals who desire to improve their smiles without sacrificing quality or service. But bear in mind that these zirconium veneer prices don't represent every person's unique circumstances– they are just suggested costs! In reality, different factors come into play when determining how much your treatment will actually run up in fees, including personal needs.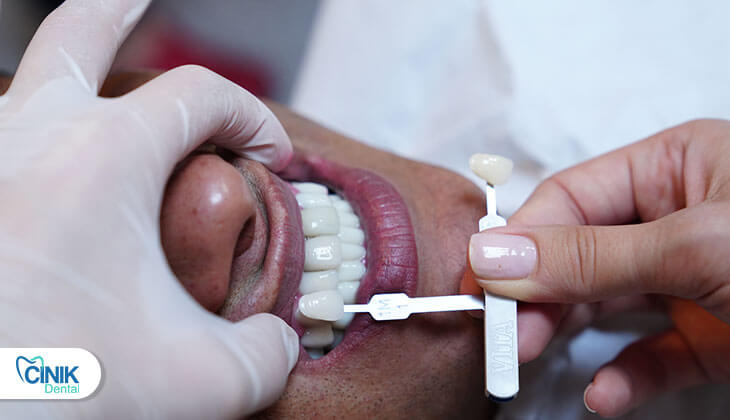 Why did Mário Jardel prefer DR. CINIK?
Based on esteemed feedback affirming Dr. Cinik's position as a prominent figure within delicate matters concerning dental appearance transformation excellence, Mario Jardel chose this reputable practitioner as his ideal candidate to undertake an intricate zirconium veneer aesthetic treatment.
The masterful proficiency showcased by both Dr.Cinik himself together with his integral associates residing within the acclaimed institutions belonging to Cinik Dental greatly accentuates their commitment. It places immense prominence upon factors such as optimum clientele satisfaction apart from guaranteeing optimum comfort levels throughout each patient's treatment experience.
Undoubtedly, such unmatchable skill, in combination with unwavering dedication undoubtedly, renders Dr Cinik and his esteemed dental care methodology a perfect match for attaining the desired outcome demanded by Mario Jardel's zirconium-based therapy.
The approach adopted by Dr.Cinik, characterized primarily by its vast comprehension of each unique patient's needs and subsequently constructing personalized treatment plans as per those set requirements, unequivocally positions him as an unparalleled figure within the niche domain of dental aesthetics.
Conclusion
Mario Jardels' choice to undergo zirconium veneer treatment is a clear demonstration of the remarkable progress made in the field of dental aesthetics. By placing his trust in Dr Cinik and his expert team at Cinik Dental. He acknowledges the significant role played by reputable and knowledgeable dental practitioners.
Whether you are an esteemed soccer figure like Mario Jardel or an individual simply wishing to enhance your smile. Zirconium veneers provide a long-lasting and authentic-looking answer. It is important to remember that exuding confidence through a radiant smile is perpetually fashionable.
Make an Appointment
Get better health and self-assurance from professional medical attention. Get started now by consulting with one of our experts.
Mário Jardel Dental Before & After
Witnessing the evolution of Mario Jardel's zirconium treatment dazzling grin is genuinely awe-inspiring. A close examination of the before and after snapshots undeniably highlight how zirconium veneers have miraculously transformed his countenance, effectively shining a light on their remarkable capacity to enhance one's natural beauty.
By not only enhancing physical appearance but also fostering greater self-assurance, Mario's revamped smirk offers indisputable proof that an attractive smile transcends mere superficiality, with far-reaching effects on self-esteem and overall joy.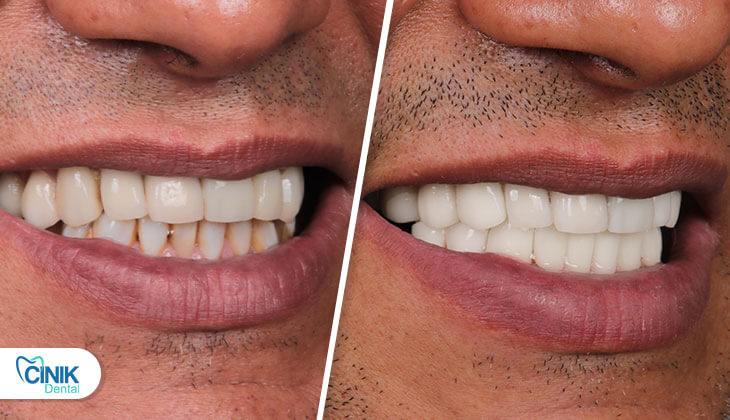 Dental
CINIK Dental emphasizes individualized care. The veneers are meticulously crafted to match the color and shape of the patient's natural teeth. The clinic would have customized the veneers for Jardel to blend seamlessly with his natural teeth, resulting in a radiant and genuine smile.
Zirconium Veneers are renowned for their strength, natural appearance, and resistance to stains. Because their translucency closely resembles that of natural teeth, they may be an appealing option for Jardel to achieve a genuine smile transformation.
No information regarding Jardel's dental health before treatment has been disclosed. However, DR. CINIK Clinic is equipped to handle complex cases, ensuring individualized solutions that cater to each patient's dental conditions and requirements.
With proper maintenance, zirconium veneers are known for their durability and can last for many years, typically between 10 and 20 or even longer. Regular dental examinations and good oral hygiene practices can increase their longevity.
While the precise reasons for Jardel's decision are personal, a flawless smile can be essential for public figures due to their constant media exposure. Zirconium Veneers have an excellent aesthetic appeal, which could make them Jardel's veneer of choice.