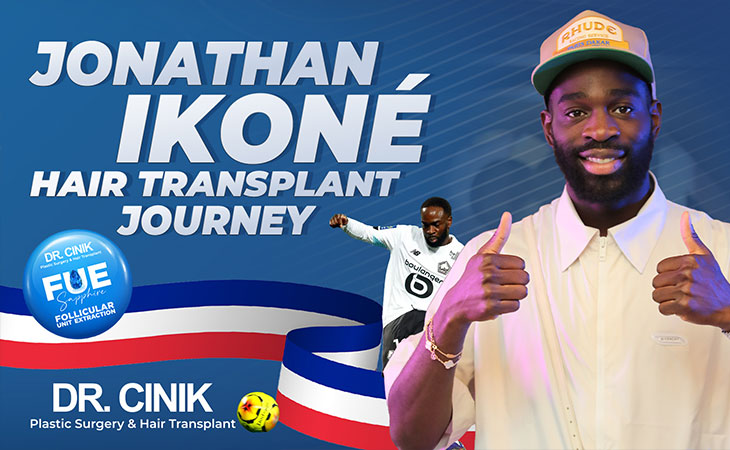 Jonathan Ikoné's Hair Transplant Journey
Football is a game of transformation; no one knows this better than Jonathan Ikoné. The star footballer recently joined the ranks of celebrity hair transplants, choosing Dr Cinik for the procedure. But what led to this decision? Why did he prefer Dr. Cinik? Let's delve into Ikoné's hair transplant journey and explore why renowned footballers opt for Dr. Cinik's expertise.
Jonathan Ikoné a renowned French professional footballer. Has successfully established himself as a prominent figure in the international arena with his exceptional agility and unparalleled precision. Ikoné has significantly impacted as an instrumental player for both Lille OSC and the esteemed French national team. However, like many men, Ikoné faced the challenge of male pattern baldness, prompting him to seek a solution in hair transplantation.
Jonathan Ikoné's Hair Transplant Operation
Jonathan Ikoné's hair transplant in Turkey journey involved the Sapphire FUE technique, where 3800 grafts were meticulously implanted. In setting itself apart from conventional methods, this procedure relies on a unique tool known as a sapphire blade. By allowing for exact incisions on the scalp during hair transplantation surgery.
This instrument ensures meticulous placement of hair grafts – leading to an incredibly authentic outcome in terms of appearance. Moreover, a sapphire blade facilitates accelerated healing after surgery and minimizes recovery time. Consequently, individuals like Ikoné are swiftly able to resume their daily routines. Thanks to the innovative advantages provided by this pioneering device.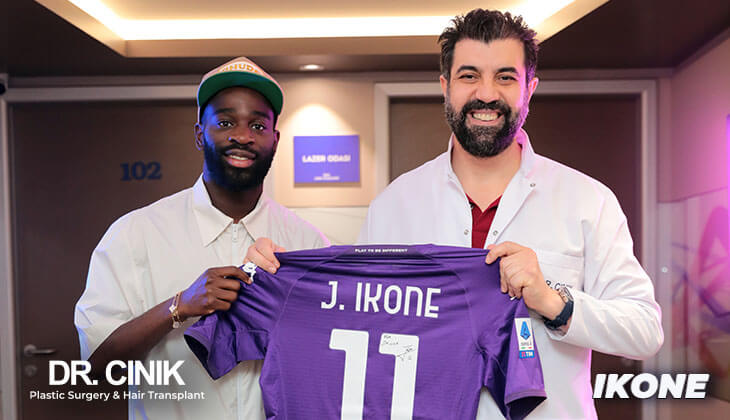 Sapphire FUE Hair Transplantation, Who is it applied to?
Sapphire FUE is a revolutionary hair transplant technique that uses sapphire blades instead of traditional steel ones. Individuals who suffer from noticeable hair loss can significantly benefit from this technique as it allows for high-density graft placement. This implies that a more significant number of hair follicles can be transplanted during one session.
They are providing an efficient solution for addressing extensive hair loss. Using sapphire blades also minimizes scarring, ensuring the transplant area heals with minimal visible marks. Moreover, the precision of these blades contributes to a more natural look, as the hair grafts can be placed in a way that mimics the patient's original hair growth pattern.
Which Shampoo Should Be Used After Hair Transplant?
To ensure the health and growth of your newly transplanted hair. Using the right shampoo is essential. Dr Cinik's hair transplant online shop, drcinikshop.com, offers a selection of hair care products specifically developed for post-transplant care.
These products undergo rigorous scientific research and are manufactured according to ISO and GMP standards guaranteeing their quality and effectiveness. The shop provides different hair care sets for 3 and 6 months. And 12-month sets, which include shampoos and other beneficial products. These sets are designed to offer comprehensive care for your hair after a transplant stimulating healthy growth and safeguarding the new grafts.
What are the Vitamins and Biotins to be Used After Hair Transplant?
To achieve optimal outcomes after a hair transplant in Turkey. It is crucial to use suitable shampoo alongside other measures in this regard. Incorporating vitamins and biotins into your routine can yield significant improvements. These supplements play a vital role in promoting healthy hair growth. Fortifying strands. And they enhance overall hair well-being.
Dr. Ciniks' online shop offers an exclusive range of CINIK Plus Hair Vitamins as part of its comprehensive selection for addressing various hair care needs. Thorough scientific research has formulated these vitamins to combat hair loss while improving its general condition effectively. By adhering to ISO and GMP standards during production, the quality and effectiveness of these products are guaranteed.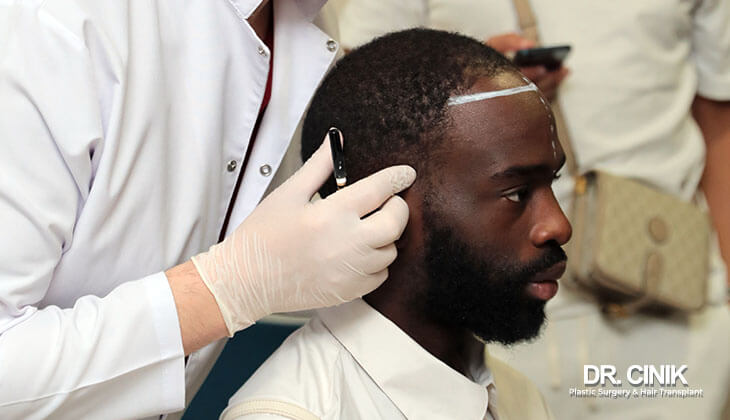 Male Pattern Baldness and Affectness
Male pattern baldness is a prevalent condition characterized by the gradual thinning of hair or complete baldness at the crown of the head. It's a progressive condition that worsens over time if left untreated. This can significantly affect a man's self-esteem and confidence, as hair is often associated with youth and vitality. The psychological impact of hair loss can be profound, leading many men to seek solutions like hair transplant procedures. By addressing their hair loss, they can regain their confidence and feel more comfortable in their skin, much like Jonathan Ikoné.
Things to Consider During Hair Transplant
When considering a hair transplant, it's crucial to conduct thorough research. This includes researching the clinic's reputation, the surgeon's experience, and the technique used. It's also essential to understand the post-operative care required, as this plays a significant role in the success of the transplant.
Making informed choices when embarking on a hair transplant journey stems from meticulous research endeavours encompassing various facets of this delicate procedure. Devoting time towards examining both patient testimonials as well as industry recognition imbues confidence when selecting an esteemed clinic for treatment purposes. Analyzing the surgeon's wealth of experience, acquired skills, and professional background allows for a holistic understanding of their capabilities. Moreover, recognizing the indispensable role of post-operative care profoundly impacts the overall triumph of any hair transplant in Turkey.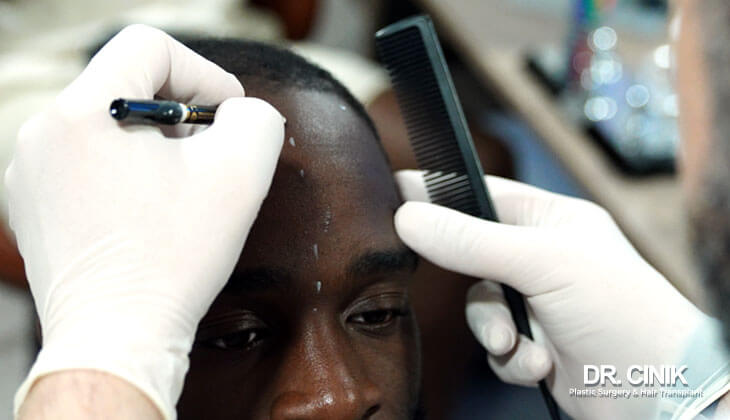 Advantages of Hair Transplantation at DR. CINIK
Dr. Cinik's hair transplant in Turkey has become a go-to destination for celebrities hair transplant like Ikoné seeking hair transplant solutions. The clinic offers VIP service, ensuring a comfortable and personalized experience. With a team of translators on hand, language barriers are non-existent. The comprehensive packages include accommodation, airport transfers, and post-operative care products, making the entire process seamless for international clients.
Conclusion
Jonathan Ikoné's hair transplant journey with Dr. Cinik is a testament to the transformative power of modern hair restoration techniques. His decision to address his hair loss has resulted in a striking transformation that has undoubtedly added to his on-field confidence.
Hair transplantation, particularly the Sapphire FUE technique, has proven to be a game-changer for many men experiencing male pattern baldness. The procedure and the proper post-operative care involving specific shampoos and vitamins can yield impressive results, as seen in Ikoné's case.
Make an Appointment
Get better health and self-assurance from professional medical attention. Get started now by consulting with one of our experts.
Jonathan Ikoné Hair Transplant Before & After
The transformation following the Ikone hair transplant has been nothing short of remarkable. His once-receding hairline is now complete and natural-looking, significantly enhancing his appearance. But the benefits of his hair transplant go beyond aesthetics. With his new hair, Ikoné's confidence has skyrocketed, a testament to the effectiveness of Dr. Cinik's procedures.
His transformation is a powerful example of how a hair transplant can change one's appearance and positively impact their self-esteem and overall quality of life. The before and after comparison of Ikoné's hair transplant journey showcases the transformative potential of modern hair restoration techniques when performed by skilled professionals like Dr. Cinik and his team.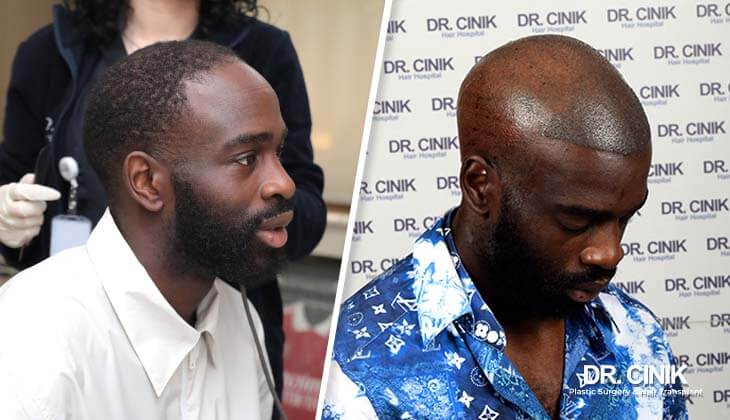 Jonathan Ikoné Hair Transplant FAQs
Hair Transplant
Are you inspired by Ikone hair transplant and considering a similar procedure? Before embarking on any definitive actions, you are highly advised to contact Dr. Cinik's dedicated team to arrange an informative consultation session. During this pivotal meeting, their knowledgeable professionals shall comprehensively assess the extent of your undesirable hair thinning whilst engaging in meaningful discussions surrounding appropriate treatment options best suited for you.
A variety of pertinent factors, from personal hair characteristics to the gravity of loss, all intertwined with general well-being, shall be thoughtfully considered to arrive at an optimal course forward. This personalized assessment ensures that you receive a hair transplant procedure that is tailored to your specific needs, much like Ikoné did.
At the DR. CINIK Clinic, Jonathan Ikoné chose the Sapphire FUE technique for his hair transplant. This innovative technique employs sapphire blades, which are known to cause less scarring and skin trauma than conventional methods. This decision emphasizes achieving high-quality outcomes while minimizing recovery time.
During the intricate procedure at the DR. CINIK Clinic, 3,800 grafts were meticulously transplanted on Jonathan Ikoné. This number of grafts was meticulously chosen to achieve the desired density and natural appearance, ensuring that the result blends seamlessly with his existing hair while addressing areas of thinning or baldness.
The clinic utilized cutting-edge Needle-Free anesthesia for Jonathan Ikoné's hair transplant. This method significantly advances medical procedures, offering patients a more comfortable experience by eliminating the discomfort usually associated with needle injections. It ensures that the patient remains relaxed and pain-free throughout the procedure, making it an excellent choice for those who fear traditional anesthesia.
The exact duration of recovery can vary from individual to individual. Due to the precision of the Sapphire FUE technique, however, many patients experience a quicker recovery. It is advised to adhere to post-operative care guidelines for the best results strictly.