Treatment
Zirconium Veneers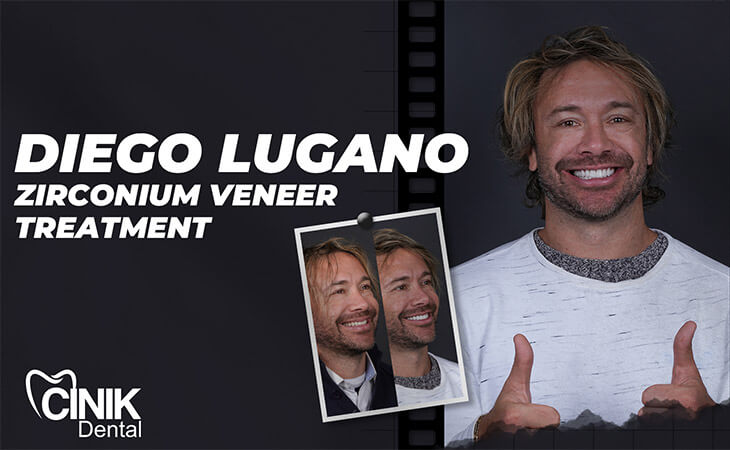 Diego Lugano's Dental Journey
Famous footballer Diego Lugano recently found himself in the spotlight for a different reason. The sporting giant chose to undergo a zirconium veneer makeover, which has sparked significant interest in dental aesthetics. This piece delves into the motivations behind Lugano's choice and why he trusted his smile to Dr. Cinik at Cinik Dental.
Diego Lugano, who has showcased his talents with top-tier teams like São Paulo FC and Fenerbahçe, is universally acknowledged as a football legend. His unparalleled skill and sportsmanship have earned him numerous awards, cementing his place in the annals of football.
However, it's his recent off-field decision that has drawn our attention. Lugano chose to enhance his smile with a zirconium veneer, thereby casting a spotlight on the fascinating world of dental aesthetics.
Diego Lugano's Dental Treatment
Diego Lugano's decision to undertake a zirconium veneer procedure resulted from careful consideration and professional consultation. The goal was to improve his smile while ensuring the health and integrity of his teeth remained uncompromised.
The result? A brilliant, confident smile that matches his vibrant personality. Diego Lugano's zirconium decision has kindled an increased interest in zirconium veneers, with many individuals now curious about the benefits and the procedure involved.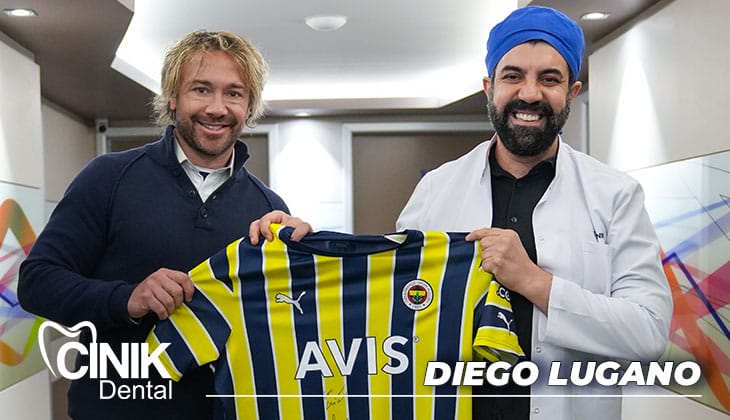 Zirconium Veneer: A Closer Look
A zirconium veneer is a kind of dental crown fashioned from zirconia, a material renowned for its strength and durability. It's often the top choice for dental restorations due to its natural appearance and its resistance to wear.
Zirconium closely imitates the appearance of real teeth, making it a favoured option for individuals seeking a repair that isn't conspicuous. The process of getting a zirconium crown involves taking precise measurements of a patient's teeth and creating a veneer that fits flawlessly over the existing tooth.
Is a Zirconium Tooth Veneer a Lasting Solution?
Though no dental restoration can be considered entirely 'permanent', zirconium veneers come close. With regular dental check-ups and proper oral care, these veneers can last many years, making them a long-term solution for those wishing to enhance their smile.
It's worth noting that the lifespan of zirconium crowns depends heavily on the individual's oral hygiene practices. Regular brushing, flossing, and dental check-ups are essential to maintaining the veneers' longevity.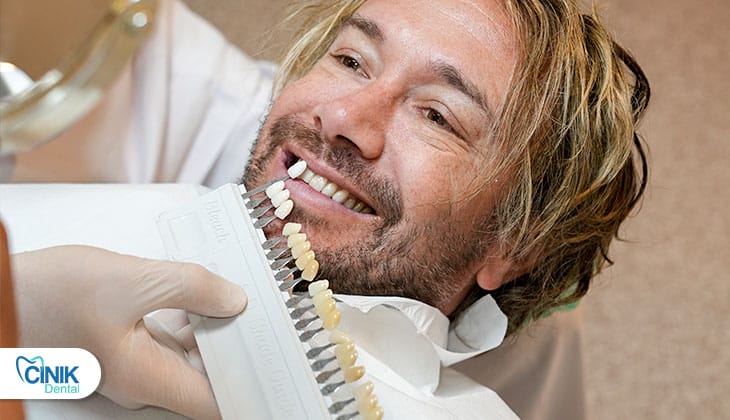 Why Zirconium Dental Veneers Stand Out: The Benefits
Zirconium dental veneers are a popular choice for people who want to improve their smile because they have many benefits. First of all, zirconium veneers are very strong and don't wear down quickly. This makes them a great choice for people who want a long-term answer to their dental problems.
Moreover, zirconium crowns have a natural appearance, almost indistinguishable from real teeth, providing a natural and confident smile. Furthermore, zirconium veneers are biocompatible, reducing the likelihood of allergic reactions and making them a safe choice for most individuals, including those with sensitive teeth or gums.
The Cost of Zirconium Veneer: An Overview
The price of a zirconium veneer can vary widely depending on the individual's specific needs and the complexity of the case. At Cinik Dental, the team is dedicated to offering high-quality dental care that is also affordable. Here's a basic cost breakdown for zirconium veneers at Cinik Dental:
1 Crown/Veneer € 930
10 Crown/Veneer € 3610
20 Crown/Veneer € 6110
These are suggested prices, and the actual cost may differ based on the patient's needs. It's crucial to understand that the zirconium veneer price covers the veneers and the dental team's professional services, including consultation, fitting, and follow-up care. Cinik Dental encourages patients to get personalized quotes based on their unique needs and treatment plan.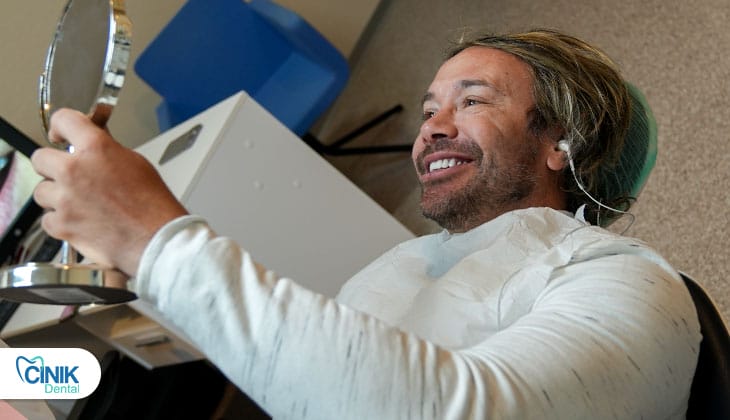 Choosing Dr. Cinik: Why Diego Lugano Made This Decision
Diego Lugano selected Dr. Cinik for his zirconium veneer procedure due to the doctor's stellar reputation in dental aesthetics. Dr. Cinik and the team at Cinik Dental offer a range of dental services with a strong focus on patient comfort and satisfaction.
Their knowledge and care for their patients made them the best choice for changing Lugano's teeth to zirconium. Dr. Cinik's approach to dental care is patient-centred, meaning he focuses on what the patient wants and needs. This makes him stand out in the area of dental aesthetics.
Conclusion
Diego Lugano's journey through zirconium veneer treatment shines a light on the advancements in dental aesthetics. His choice to entrust his smile to Dr. Cinik and the team at Cinik Dental emphasizes the importance of choosing experienced and reputable dental professionals. Whether you're a celebrated footballer like Diego Lugano or someone seeking to enhance your smile, zirconium veneers offer a durable, natural-looking solution. After all, a confident smile is a timeless asset, and it's always in vogue.
Make an Appointment
Get better health and self-assurance from professional medical attention. Get started now by consulting with one of our experts.
Diego Lugano Dental Before & After
The transformation of Diego Lugano zirconium is nothing short of extraordinary. Comparing the before and after photos reveals a significant enhancement in his appearance, demonstrating the transformative power of zirconium veneers.
His new smile not only upgrades his look but also boosts his self-confidence. This case shows that an excellent smile isn't just a cosmetic enhancement but can significantly impact an individual's self-esteem and overall contentment.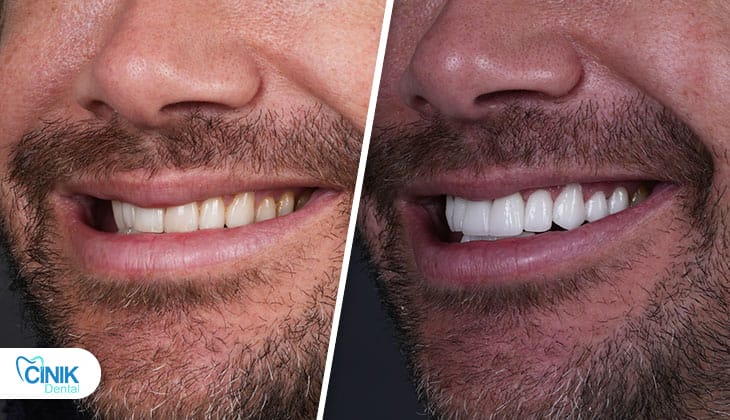 Dental
Zirconium veneers can last between 10 and 20 years with proper maintenance, and sometimes even longer. Periodic dental checkups are essential for their longevity.
Zirconium Veneers are highly resistant to staining, making them an ideal choice for those looking to maintain a white and radiant smile over time.
It is standard to schedule follow-up appointments to ensure the veneers are fitting correctly and there are no issues. Diego Lugano would have likely received a follow-up examination at the DR. CINIK Clinic.
While Zirconium Veneers are primarily used for aesthetic purposes, they can improve oral function and provide protection in certain instances. However, it is essential to remember that veneers do not replace the need for regular dental hygiene and examinations.
Following veneer placement, patients may be advised to avoid hard or sticky foods for a brief period of time. The DR. CINIK Clinic would have provided Diego Lugano with any particular post-operative instructions.